OUR EXTERIOR PAINTING: New Smyrna Beach, Port Orange, Daytona Beach
South Atlantic A1A - NSB
Blues are calming exteriors colors; especially against this light colored roof and white trim.
Daytona Beach Grand Preserve
White trim is a classic that stands out against almost any exterior house color.
Stone & Stucco Exterior - Deland
Painting this modern beauty had to carefullyrolled and hand brushed to protect the special features.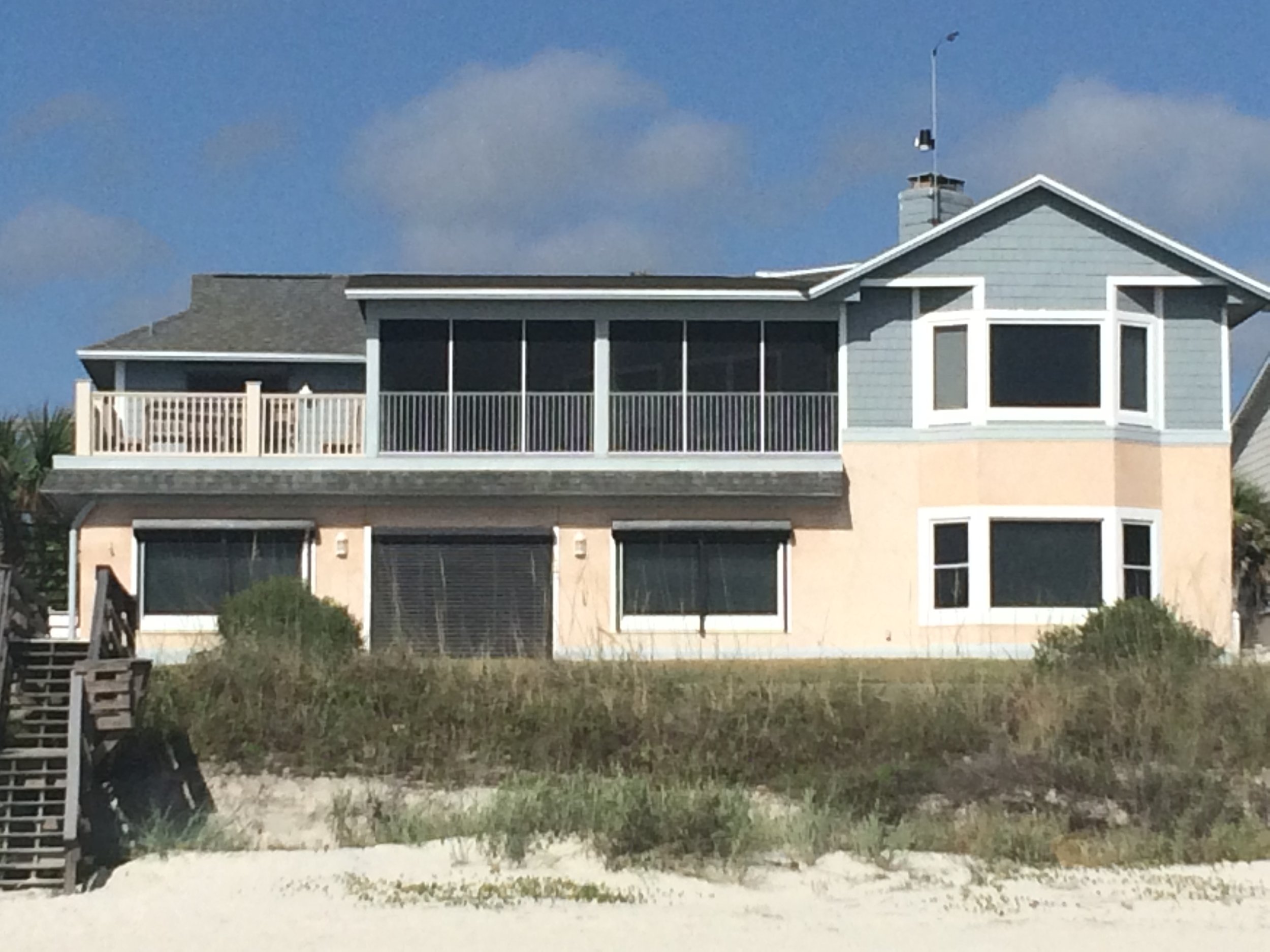 Beachside New Smyrna Beach
Brushing and rolling paint applications protects around the house, neighbors homes and our fragile environment.
Historic New Smyrna Beach
Painting wood sided historic homes requires extensive prep work for long lasting results while preserving the elegance.
Venetian Bay ~ New Smyrna Beach
There are many new exterior colors to enhance your home's features.
Beachside Bold Exterior Paint Colors
Certain home styles are perfect for the bright tropical colors.
New Smyrna Beach Beachside
Yellow painted exteriors always charming; especially with a white picket fence..
Historic Bed & Breakfast New Smyrna Beach
Sam's Painting is proud of the many historic exteriors completed over the years.. Located on South Riverside Dr.
Beachside Beauty A1A
Blue exteriors are one of the most popular today for enhancing features.
Venetian Bay Gem
Thinking a red entrance and garage? It works beautifully with this exterior color scheme..
Port Orange - The Sanctuary
The homeowner chose turquoise blue entrance door to make a pretty statement.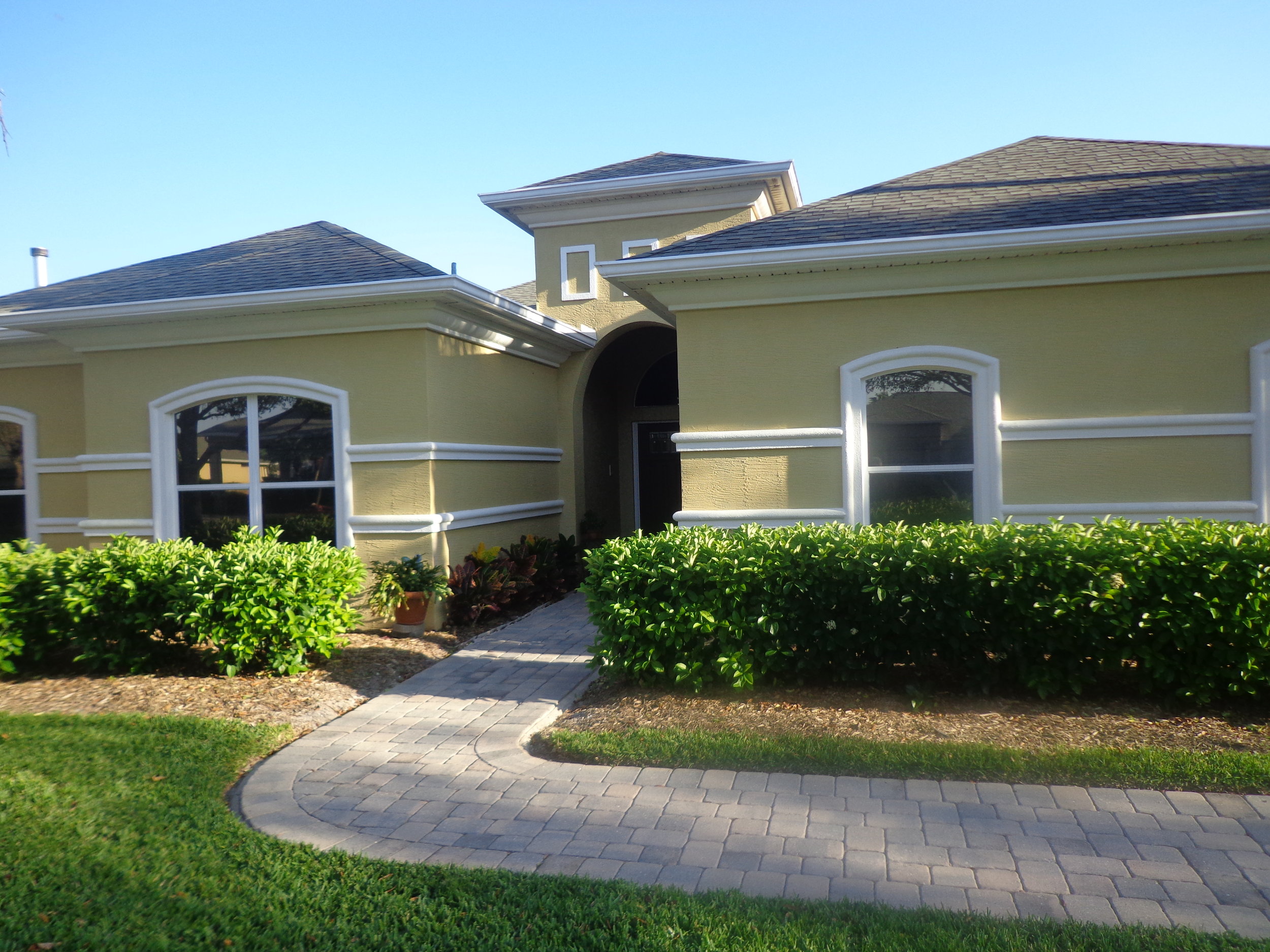 Port Orange Glamour
Golden yellow exteriors make a stunning appearance on this home in Port Orange.
Town Park - Promenade
This exterior was painted with Sherwin Williams Oyster Bay - a great color with blue and green hues.
Tuscany Reserve - Venetian Bay
Tuscan exterior colors for a striking appearance making a stunning statement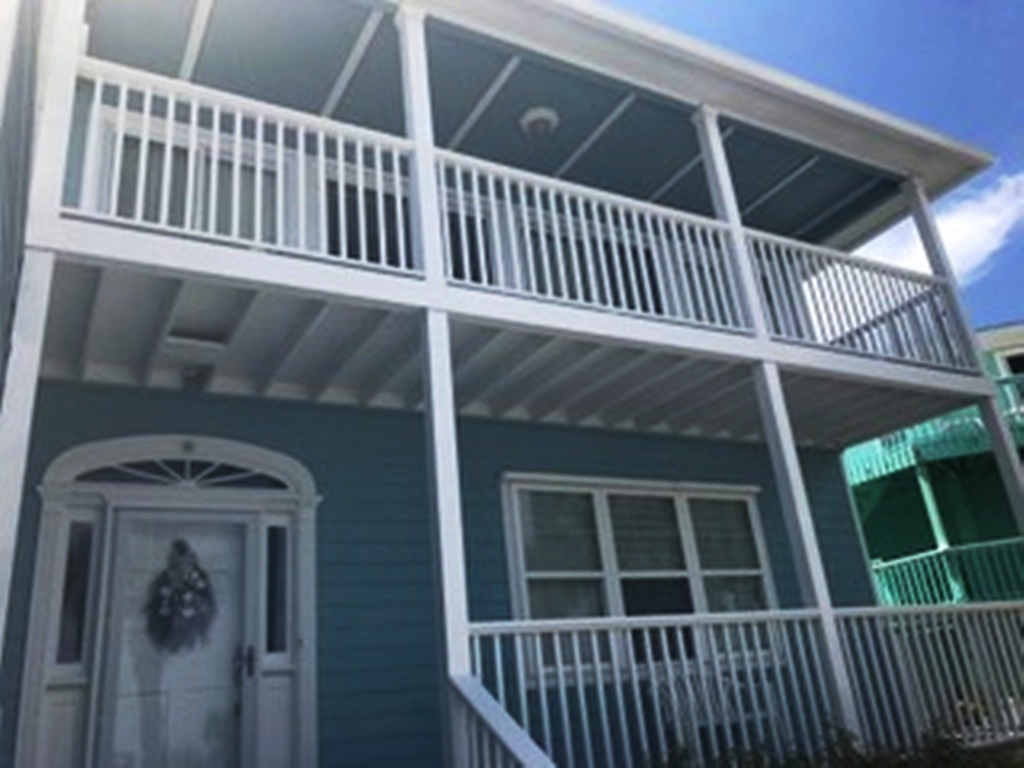 Two color exterior ceiling
Expertly painted ceiling, railings, trim. Beautiful, eye-catching results.
Copy of Sam's Painting Exterior Two-Story
Extensive, detailed exterior house painting project that included surrounding wrap around porches.
Copy of Sam's Painting Church Painting Restoration
Painting the Impressive Georgian style church entrance in New Smyrna Beach.
Our INTERIOR PAINTING: New Smyrna Beach, Port Orange, Daytona Beach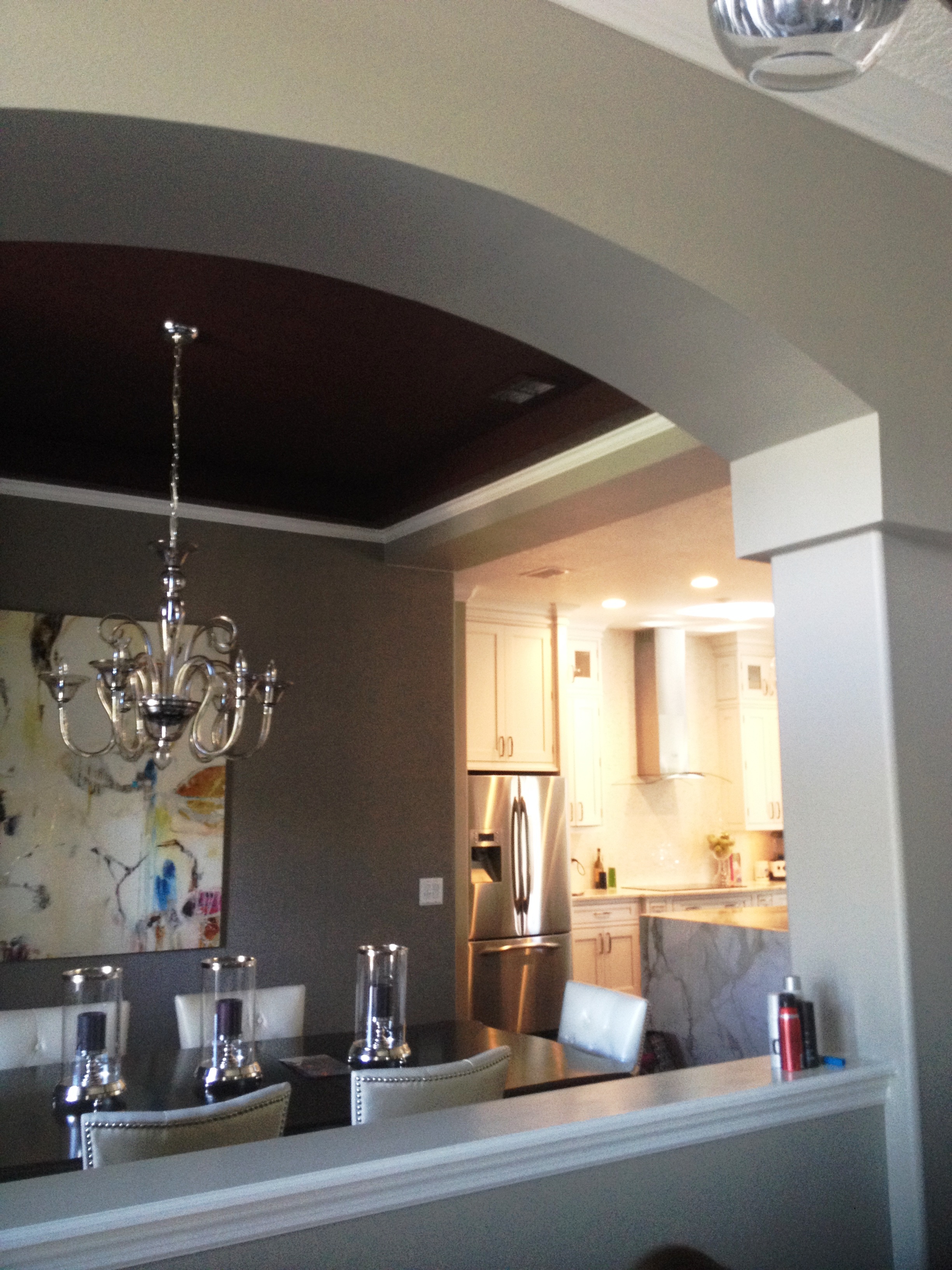 Take a Look Up!
Give ceilings color. This room's ceiling is painted a striking eggplant with light gray walls and white trim.
Our Carpentery Services
Expert Crown Molding, Trim and baseboard installations are in addition to custom painting.
Port Orange - Navy Blue & White
Painting the dark blue against white ceiling and trim takes on updated look.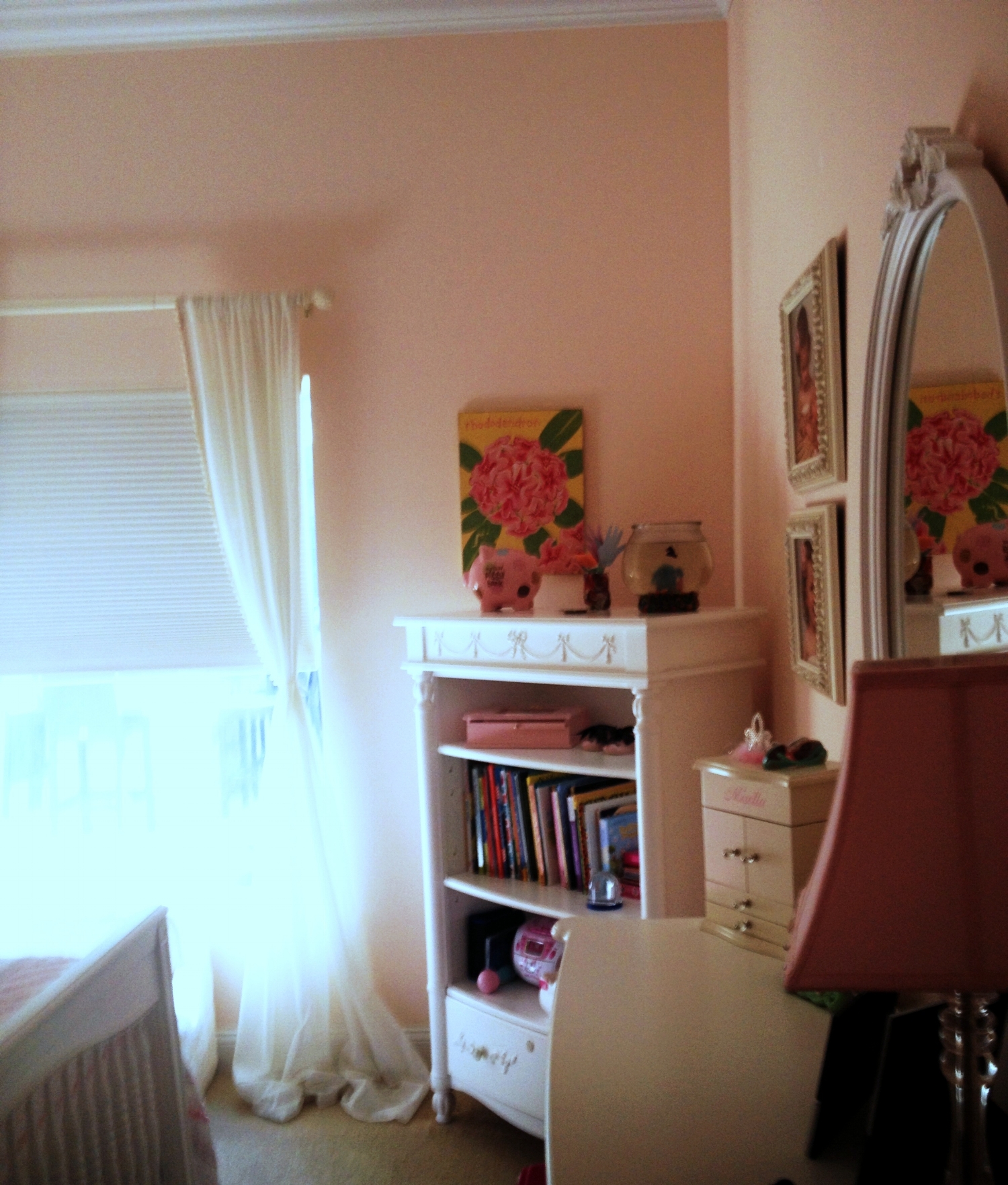 New Smyrna Beach - Venetian Bay
Perfect Pink is still a classic for any girls room.
New Smyrna Beach Residence
Painting intricate details takes time and skill for beautiful results.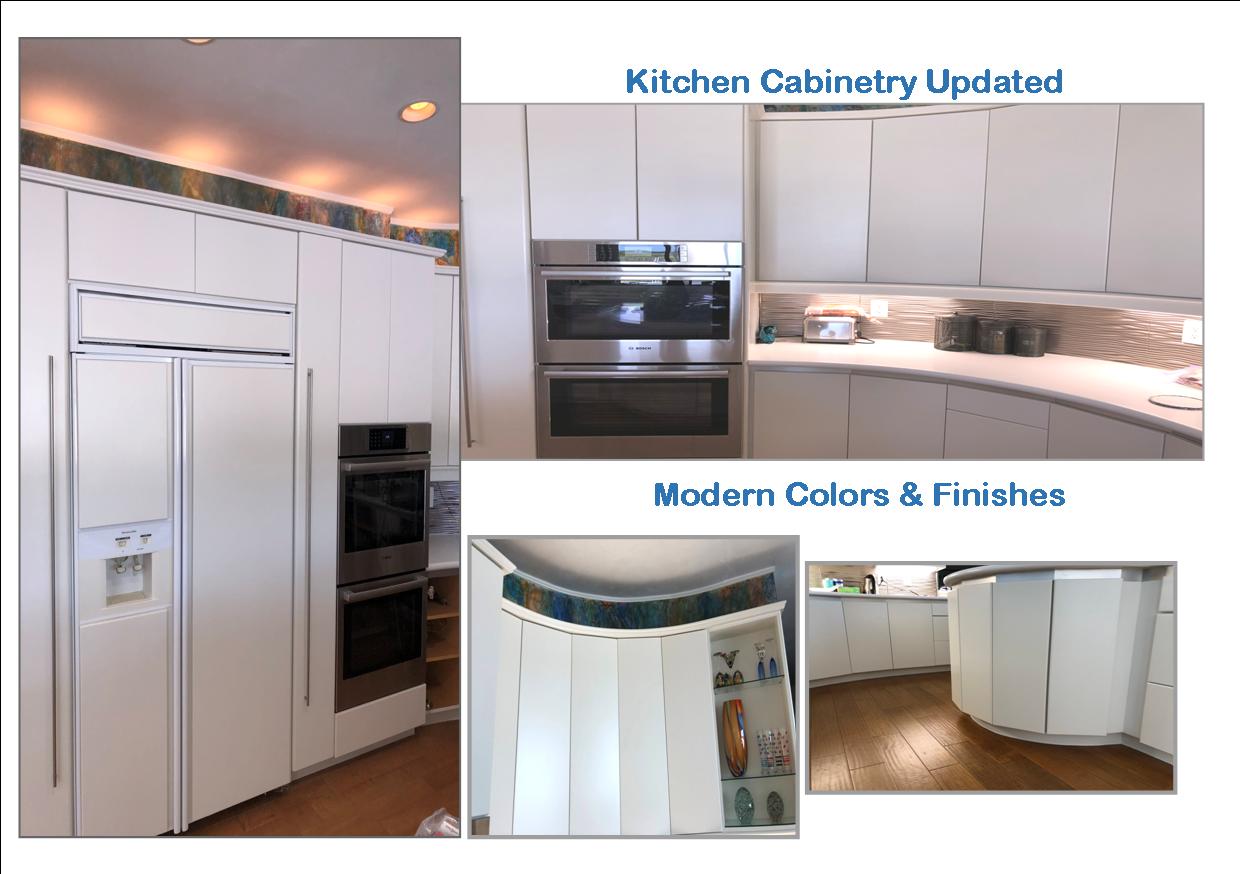 Venetian Bay Home Interior
Beautiful results - homeowner choose Sam's Painting for this new modern kitchen and living areas.
Popular railing color scheme
Expertly painted railing for striking results.
Stairs painted white - stained treads
We carefully painted brown stained staircase with white paint to modernize with an updated look with white satin enamel,
Classic look girls room
Painted these vaulted ceiling, walls and trim skillfully and even lines for the best results.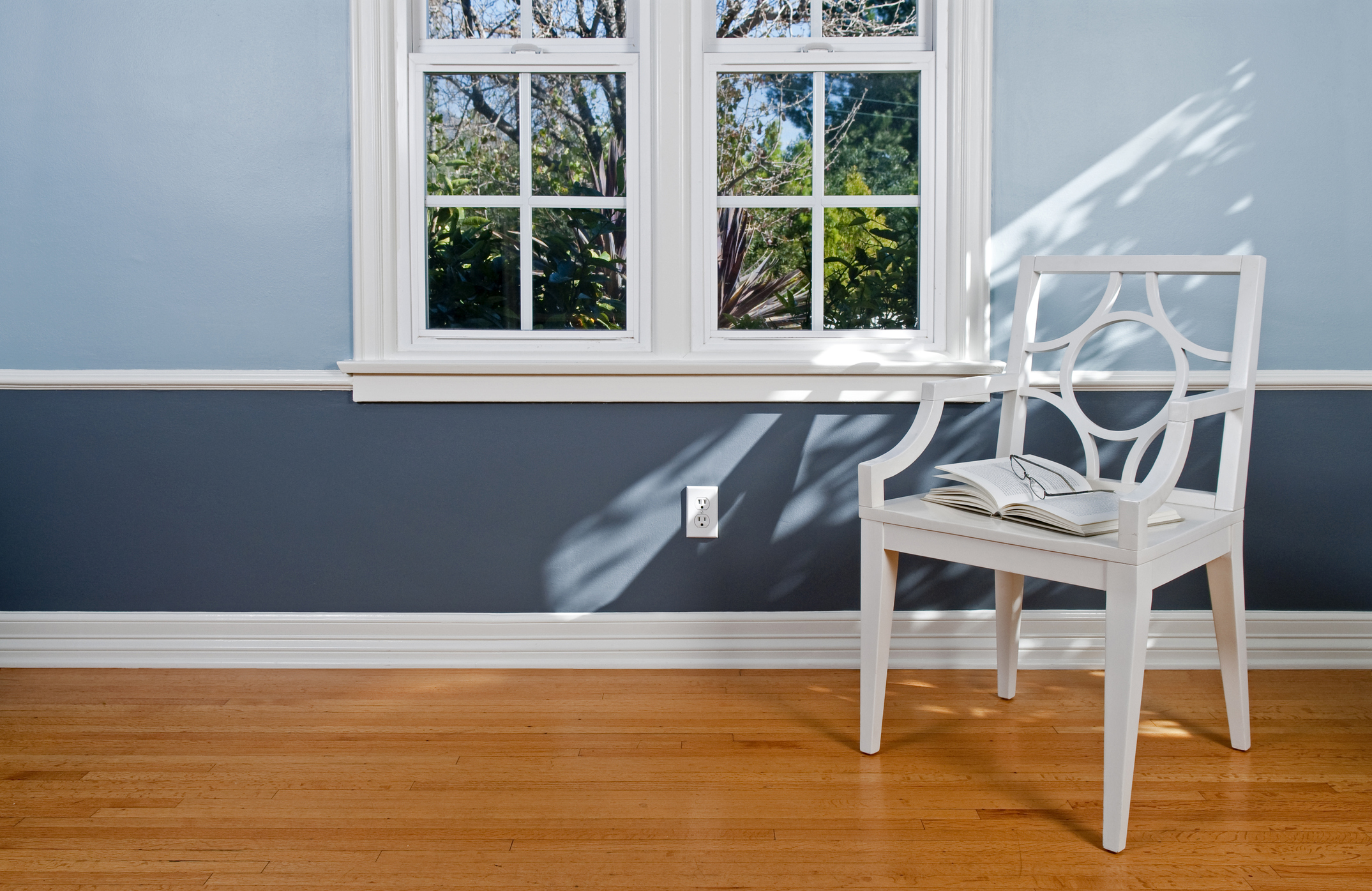 Copy of Update Walls with Soft Gray Walls